Graphite drawing of stallion 60 x 50cm on 300gsm fine art paper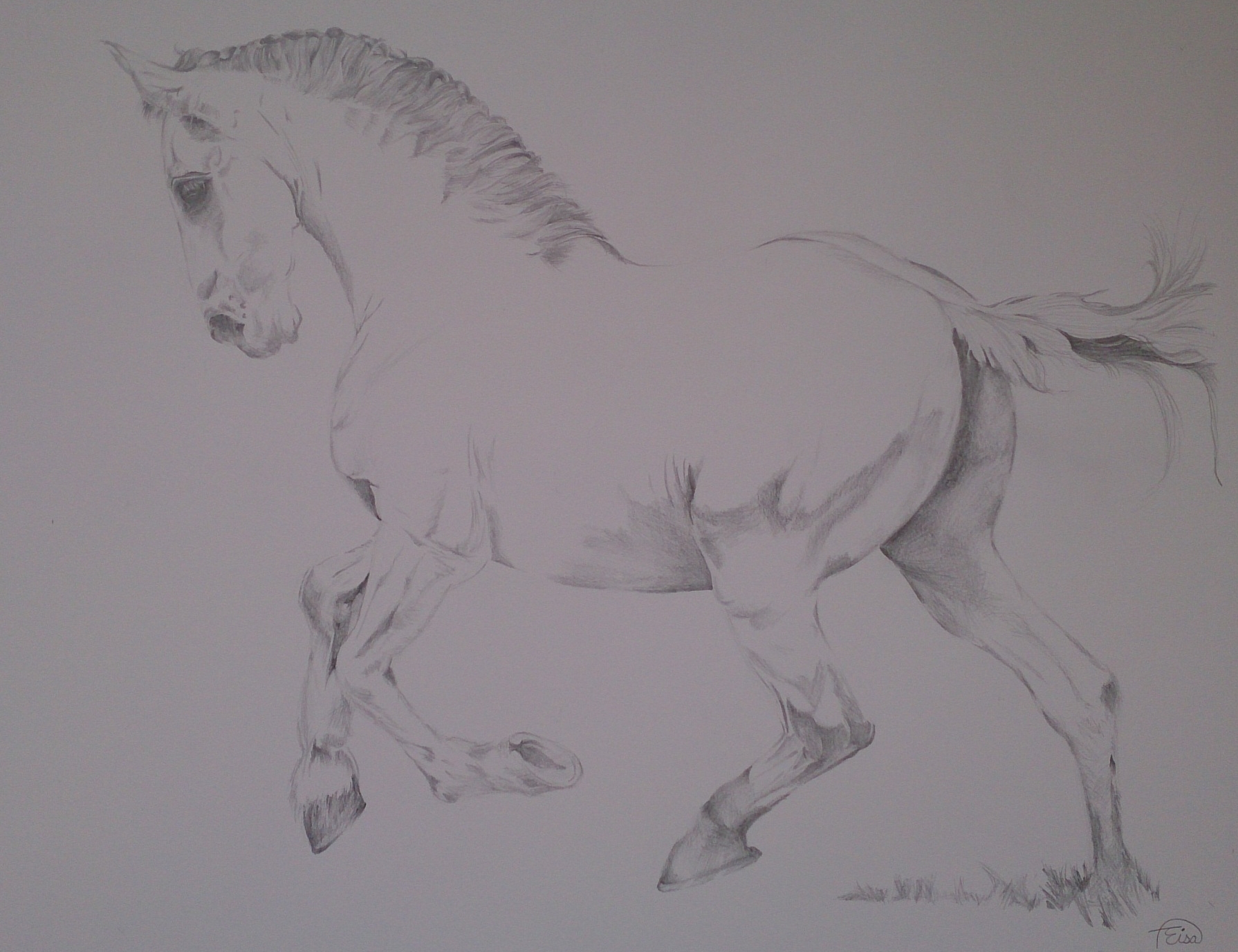 Graphite drawing of stallion 60 x 50cm on 300gsm fine art paper
One of a kind pencil drawing of a grey stallion.
Dimensions 50 x 60cm is the overall size, allow an inner white margin of approximately 2 inches surrounding the pencil drawing itself.
Please note postage is additional.
Graphite on fine quality white 300gsm cartridge paper.
Please note the image may appear greyed but is in fact on white paper.